(SECRET)

SATRIA GTI


Key technical features of the SATRIA GTi are :

a potent 1.8 I DOHC engine
a precisely tuned suspension system
a well calibrated gearing system
significant reductions in NVH (Noise,
Vibration and Harshness)
precision balanced road wheel and tyre
combinations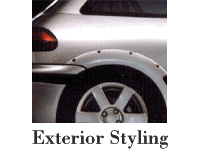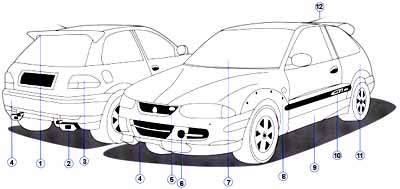 Among the new features on the SATRIA GTi
are :
1.Roof spoiler
2.Rear fog lamp and reflector
3.Rear combination lamp
4.Front and rear bumpers, the front unit
integrated with the radiator grille
5.Stylised GTi badges prominently
displayed
6.Front driving lamp
7.All-round green-tinted glass
8.Wheel arch moulding with bolt design
9.Side skirt and side sill
10.Side protector moulding, integrated with
a GTi badge
11.Choice of two body colours
12.'Bee Sting' antenna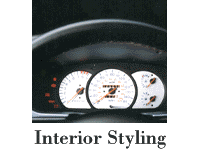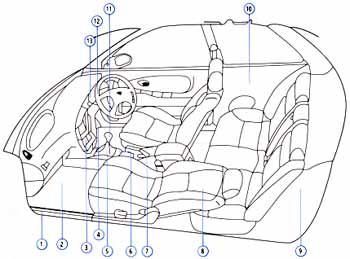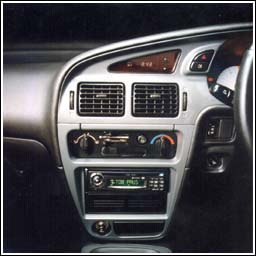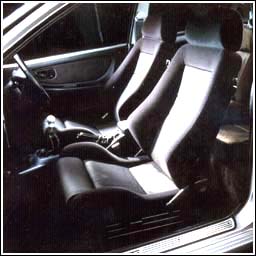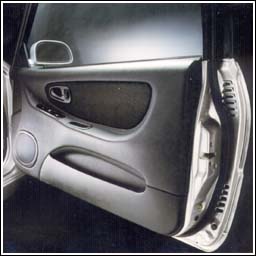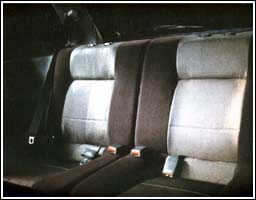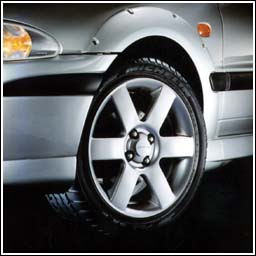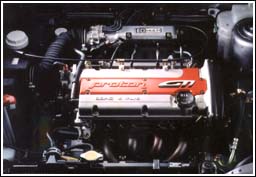 Among the new in-cabin fitments of the
SATRIA GTi are :
1.stainless steel scuff plate garnish
2.cut-pile floor carpet and carpet mats
with GTi logo
3.high-quality audio system with
CD-player and six speakers
4.aluminium racing-type foot pedals
5.leather ggearshift cover
6.centre console cover with carbon check
image
7.handbrake grip with leather gaiter
8.Recaro seats of new design
9.black cargo trim with full carpeting
10.black interior trims
11.aluminium gear knob
12.4-spoke steering wheel with driver's
side airbag
13.titanium dial facia meter cluster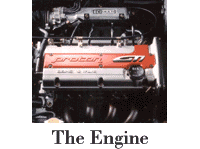 The in-line 4-cylinder DOHC engine has a
capacity of 1834cc and is managed by a
microprocessor, which also controls the
multipoint injection system. Operating on a
compression ratio of 10.5:1, the engine puts
out 103kW of maximum power at 6,000rpm
and 164Nm of maximum torque at 6,000rpm
(99kW at 6,500rpm and 162Nm at 5,500rpm
for the UK version due to the different
emissions standards). This is enough to
generate sufficient output, enabling the
SATRIA GTi to reach a top speed of 210km/h
and to sprint from standstill to 100km/h in a
mere 7.8 seconds.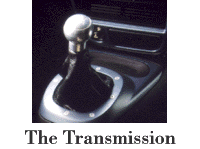 The manual transmission of the SATRIA GTi
offers 5 forward speeds (fully-synchronised)
and one reverse gear. Gear changes are fast
and slick, thanks to the short throws, precise
gates and positive clutch action.
Lotus Engineering of Norwich, England,
worked hand-in-hand with PROTON R&D for
the task of fine-tuning the suspension system
of the SATRIA GTi to produce better Road &
Handling, and incorporating foam fillers in
strategic areas of the bodyshell to reduce
NVH. Their success is reflected in the car's
superior performance in these areas.
The SATRIA GTi is independently sprung on
all four wheels, the suspension comprising a
McPherson strut arrangement in the front and
a multilink system at the rear; both with coil
springs, dampers and a stabiliser bar. The
suspension design conceived by the PROTON
R&D and Lotus Engineering collaboration
effectively maximises the potential of the
compact class. Carefully calculated reductions
or increases in the values of spring/damper
rates, size and diameters of the suspension
components, as well as the adoption of alloy
wheels and low profile tyres have raised the
on-road performance of the SATRIA GTi to new
heights.
The SATRIA GTi's brake system provides
sure, safe braking. The front wheels are served
by 14-inch ventilated discs and rear wheels by
solid discs of similar size, with a large servo
proving power assistance. ABS (Anti-Lock
Braking System), never before offered in the
SATRIA, is now standard in the GTi.
Acknowledged as one of the most important
inventions in the automotive field, ABS
prevents the wheels from locking up during
hard braking in slippery conditions, thus
preventing the car from skidding out of control.
With ABS, the driver also retains steering
wheel action and is able to steer himself out of
trouble.
New road wheels are fitted to the SATRIA GTi,
comprising 16-inch alloy rims and low profile
45-series radial Michelin tyres. These new
wheels are an integral part of the suspension
fine-tuning exercise and contribute towards the
car's handling and ride prowess.


DIMENSION & WEIGHT | PERFORMANCE | ENGINE | TRANSMISSION | CHASSIS

DIMENSION & WEIGHT
Overall Length
3995mm
Overall Width
1710mm
Overall Height
1365mm
Wheelbase
2440mm
Track - Front
1450mm
Track - Rear
1460mm
Overhang - Front
820mm
Overhang - Rear
735mm
Ground Clearance
150mm
Interior - Length
1700mm
Interior - Width
1415mm
Interior - Height
1145mm
Curb Weight (Domestic)
1130kg
Curb Weight (UK)
1115kg
Seat Capacity
5 persons
Gross Vehicle Weight (Domestic)
1520kg
Gross Vehicle Weight (UK)
1568kg
Trunk/Cargo Space
385 litre


up


PERFORMANCE
Minimum Turning Radius
5.6 meter
Fuel Consumption at 90km/h
6.6 litre/100km
Maximum Speed
210km/h
Acceleration 0 to 100km/h
7.8 seconds


up


ENGINE
Model
4G93
Valve Mechanism
DOHC 16-Valve
No. of Cylinders
4-Cylinder In-Line
Bore x Stroke
81.0mm x 89.0mm
Total Displacement
1834cc
Compression Ratio
10.5
Maximum Output (Domestic)
103kW @ 6,000rpm
Maximum Output (UK)
99kW @ 6,500rpm
Maximum Torque (Domestic)
164Nm @ 5,500rpm
Maximum Torque (UK)
162Nm @ 5,500rpm
Fuel System
MPI
Alternator Output
12V-75A
Starter Output
0.9kW
Battery Capacity
12V-52AH (UK)
Fuel
Octane RON95
Fuel Tank Capacity
50 litre


up


TRANSMISSION
Clutch
Single Dry Plate
Model
F5M22
Gear Ratio
1st.
3.083
2nd.
1.947
3rd
1.285
4th
0.939
5th
0.756
Reverse
3.083
Final Gear Ratio
4.322


up


CHASSIS
Steering
Power
Suspension Type - Front
McPherson Strut, Coil Spring, Stabiliser
Bar
Suspension Type - Rear
Multilink & Stabiliser Bar
Service Brake-Front
Ventilated Disc 14"
Type-Rear
Solid Disc 14"
Brake Vacuum Size
7 + 8 inches (TANDEM)
Parking Brake Type
Mechanical
Tyre Size
205/45R16
Wheel Size
Alloy 16 x 6.5J


up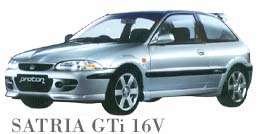 Engine
Model
: 4G93
Total Displacement
: 1834 cc
Valve Mechanism
: 16V DOHC
Fuel System
: MPI
Fuel Tank Capacity
: 50 litre
Fuel Type
: Octane RON95
Bore x Stroke
: 81.0 mm x 89.0 mm
Maximum Torque
: 164 Nm @ 5500rpm
Maximum Output
: 103kW @ 6,000rpm
Performance
Maximum Speed
: 210km/h
O - 100 km/h
: 7.8 sec
Fuel consumption
: 6.6 litre/100km @ 90 km/H
Transmission
Clutch
: Single Dry Plate
Type
: F5M22
Chassis
Suspension (Front)
: McPherson Strut, Coil

Spring with Stabiliser Bar
Suspension (Rear)
: Multilink & Stabiliser Bar
Brakes
: 14" Ventilated Disc (Front)
: 14" Solid Disc (Rear)
Tyre Size
: 205/45HR16
Wheel Size
: Alloy 6.5J x 16
Overall Length
3995 mm
Overall Width
(with side
moulding)
1710 mm
Overall Height
1365 mm
Wheelbase
2440 mm
Ground Clearance
150 mm


Disclaimer
The model specifications for the various Proton cars featured
on this Web site are of the Malaysian domestic version.
These specifications are subject to change without notice.